At Heavenly Art, we love Jesus, and…we love football! We are probably not alone either. This is why we bring you the ultimate list of Christian movies about football: what they are, which are best, and where to find them. If you love Christian football movie reviews then this list is especially for you.
The Best Christian Football Movies
Everyone loves a good story. We know that we at Heavenly Art do! And a Christian football movie is probably the story of all stories. Christ, faith, community, and the courage to rise above and get that touchdown against the odds! Who doesn't love it? The great game plus the greater God.
That is why we have come up with this amazing list of faith based football movies, so you and your family can be entertained and inspired. We would say especially the family, as these stories make for great alternatives to the mainstream nonsense we see. Instead these Christian based football movies tell stories around real people, real communities, and challenges that can educate and move you. Well, we like them anyway.
If there are any faith based football movies on this list that you think we have missed, please feel free to comment or get in touch. We want to share the best Christian movies there are! Anyway, hope you enjoy our list of Christian football movies.
This is one of our favorite Christian movies about football. Perhaps not a new Christian football movie, but also not that old at just a few years. In fact it is actually just one of everyone's favorites despite coming out fairly recently. Based on the true story of Brandon Burlsworth, one of footballs most famous and successful walk-on players, takes the point of view of life without him after his death, from the perspective of his friends and family. But though this football movie deals with loss, it does so in a Christian way where his life is celebrated, leaving us with a sense that life is something special.
And something special it was for this guy. A great all-American role model! Hard working, dedicated, ambitious, and with strong convictions of faith. He was a huge part of the community, dedicated to his family, and really everything we inspire to be. This is why Greater is just such a great movie for Christian children who need values instilled in them, rather than the dross super hero nonsense that is so popular. But it does deal with death so as always make your own sensible decisions when it comes to age.
This is a top Christian football movie and one that you should check out if you haven't seen it before. Because it is such a powerful story as it is true, this makes it one of our favorite football faith movies. It is also perfectly suitable for most of the family. If you want to watch it online then one of the best places to look for it is the link below:
---
 Want to Watch Christian Football Movies for Free?
Support Christian streaming service Crossflix by trying their one month free trial and getting access to thousands of top Christian movies for the whole family. Join thousands of Christians changing their viewing habits.
Join and support the Christian movie revolution today!
---
Probably one of the most popular Christian football movies out, Woodlawn is the inspirational tale of a chaplain who – through football – converts almost the whole town to born-again Christianity. Set against the violent backdrop of African American integration in the U.S., this story covers not just football and faith, but race, community and the future of Christianity in America. A great religious Christian movie that doesn't hide it testament to Jesus.
Many would actually call this movie one of the most important Christian movies there are, and is testament of quite how good Christian movies have become. It isn't a new Christian football movie, but it is not that old and has a modern feel. Films like this come along once in a while – as do stories like this. It is truly the spirit moving in some, and acts of faith and courage like this are exceptional examples of just how amazing people of faith can be. You will be moved and entertained. If you haven't already guessed we highly recommend this Christian movie about football! But then we love faith based Christian movies – do you?
This is one of those Christian football movies that really leaves you knowing what your faith can do. We all can be better, and it is our faith that can build us up. That is why it is amazing that there are football faith movies like this out there for us to watch.
The best place to find Christian movies about football is the link below:
This is almost a new Christian football movies, only being a few years old (they only come out so often). We could probably say it is "new" also because it is a bit more mainstream than many others, this one starring James Caviezel (Passion of the Christ). But really this is a great Christian football movie because it is uplifting, based on a true story, and well made. In fact it is one of the best movies about Christian football about.
Set in 2003 and following the highly successful De La Salle Spartans come out of an incredible 151 wins in a row, along with 12 straight championships, the team is making history. But while the seniors move on to get offers and scholarships at universities across the country and the junior players want to make their mark, the beloved coach meets calamity, and the team face huge challenges.
This Christian football movie really displays how communities can work and how they can struggle. With families learning how to live with defeat after such highs, it is the team that has to pull together to give direction. All of this is always with faith in the middle of everything, as everyone learns lesson from the game and His Word. For a Christian football movies that moves and stirs ideas of Christ and community, this is one for you!
This is a football movie for Christians that we would say is even important for our youth. Everyone wants to be successful, but no one seems to know what it takes. That is why it is important for our young ones in our Christian communities to understand what hard work and faith are all about. These values are why this is such a great Christian football movie.
Want to watch it. Then click below for the best place for faith based football movies:
---
---
This is another Christian movie about football that uses real life to inspire others. It follows Travis Freeman, a high school football player who is struck by an infection that attacks his eyes and the rare disease ends up taking his sight – completely! But the pride of the school and team isn't alone and there is no space for self pity, his family, community and team mates rallying around the football star to see him return to the field.
This is certainly a Christian football movie for those that want to be inspired. Not only is faith at the center of the tale, but also community, family and friendship – powerful Christian values. We can recommend this for the whole value as, though tragic in places, has amazing messages for anyone. And for those big fans of faith based Christian movies, this is one for you!
People these days spend so much time making excuses and feeling sorry for themselves. Well this is a rather special Christian movie about football that will set you straight and show you what faith is all about.
Want to watch football faith movies like this? Then try the link below:
If you want a Christian movie about football and faith, this is a classic David and Goliath tale of courage and faith overcoming powerful odds. In this case it is a high school football team and their coach who have had a six year run of losses – and the coach isn't doing so well in general. Life seems to be getting tougher in every way, and is just plain hard. Sometimes life just hands you cards and losing is losing – plain and simple!
However, this is not what our faith teaches, and this story is about seeing unbeatable odds, standing with your people, praying to God, having faith and pushing forward. If you can take these lessons and stand tall, then you can do amazing things. Another great example of movies that have great Christian lessons and inspiration by using the football field as a setting for values and greatness. A faith based football movie that will move the spirit in you. Highly recommend!
Want reminding of what Christian communities can do when they pull together? Then this is one of the best Christian football movies you can watch. And if you are looking for Christian movies about football and faith, then try the link below – we promise you won't be disappointed.
This inspiring football tale focuses on an all-round town hero who one morning doesn't wake up. The death has an impact on the whole town who must reconcile this tragedy with not only their day to day lives, but also with what it means to be a Christian and have faith. Definitely a great movie for football lovers who want to be inspired by the strength of others. Faith binds us and that is what this religious football movies shows.
Why? Because we all need to remember that two things are important! One is death, – it is a part of life. The other is community – which is central to Christian's way of life. And if you want to watch a beautiful explanation of these truths then this is the movie for you – 100%! Plus football is cool.
If you have ever lost someone close as a family or community, you will feel this message deeply. A touching faith based Christian movies that the whole family will enjoy.
For anyone looking for religious football movies then try the link below:
---
---
The death of a talented young man rocks the town – especially the coach, the father of the loved boy. But when the high school is due to close, the coach comes back to the field for one last season – changing the face of both the team and the town. This is an amazing football movie for Christians who love stories that inspire leadership and community.
Quite often our stories take place around a central field – like football fields. These stories though are really tales of community. On the field we meet, we look after each other, and we face the demons of the world. This movie is for Christians who want to see this age old tale told well. Watch below.
A familiar story we may have seen, captured in a faith based football movie. This is a good one for any Christian family with some solid lessons.
If you want Christian movies about football to watch right now, try the link below. It is Christian streaming for Christians!
This story follows football player and local good-guy Jon who loses his brother in a tragic car accident. The family and the young man are rocked by the sorrow, with the teenager turning to alcohol and despair. But with the community behind him, Jon starts to play for his brother and inspires the whole town to start to believe in something very special – faith, courage, and something more than ourselves.
This is a starting Christian football movie and one that will give you chills. Perhaps a little too intense for younger children, it is however a great choice for the family, as it has great messages around community and faith. Something we all hold dear. All in all a lovely Christian movie about football for the whole family.
Life is about paths and it is easy to get onto the wrong one if there is a tragedy. That is what this story is about, making it a powerful Christian football movie.
For Christian football movies like this try the link below for the best Christian streaming service out there.
Certainly not a new Christian football movie, but an absolute Christian football classic! This story follows a pro-footballer who loses track of why he plays the game, turning to High School coaching and finding the depth of the game, the importance of role models, and the virtues of his faith.
This is a great story for our age. Though a Christian movie about football from the past millennium, this is a picture that tells of something we all need to think about now – there is no replacement for Christian role-models, doing His work, and not focusing on other empty forms of success. This is what this tale is, a man lost in his own ego who must find God again through doing good work and helping others. This is a great Christian football movie for teenagers who need to understand what the right path in life is really about.
Everyone loses their way sometimes. It is easy! This Christian movie about football shows us what is important though – faith and community. If you are not serving others and our Lord, you are walking into emptiness.
Want to find football movies for Christians? Then try the link below!
This is not a new Christian football movie, but not too old. Probably one of the more budget Christian football movies on the list too. But it is worth a watch – especially as it is important to support emerging Christian film making. It does have a story, some good acting and so forth. Just maybe not as glossy or pretty as some bigger budget projects.
This Christian movie about football follows Joey, who is the smallest offensive lineman for his high school team. Though he is used to overcoming the odds, his personal life meets tragedy just a few days before the game, and he faces real challenges. The question is whether he can face up and be the man his father taught him he should be?
This football Christian movie is great for those that want to see the values of Christianity, family, community and football all woven in one simple story. We all face challenges and our family and faith is what pulls us through. It is what makes us strong as a people! Praise be!
Though this Christian football movies has some adult themes, it is great for older children who need to learn about growing up and taking responsibility. It is also just great for straight football fans who like to see their favorite sport used as the backdrop for life's narrative.
Looking for a Christian football movie about overcoming obstacles? Then you have found it. If you want faith based football movies like this then check out the link below and watch tonight.
---
---
This is a wonderful Christian movie about football that really enshrines the values of Jesus. That is why we snuck it in though it is actually about baseball. I know! Naughty! Also a fantastic Christian football movie for the family as sport is sport and this is about teaching children about our values and what it means to be strong, true and faithful. Highly recommended for these reasons!
This life inspiring story, based on the novel by Rusty Whitener of the same name, follows a losing little league in the 1970s, who struggle taking on a new player – the autistic Rafer who also happens to be a baseball savant. The team's leader takes the autistic boy under his wing and the team flock around him as they defend him against the bullies and taunts of the teams rivals. Ultimately, the team all comes together to face the adversity, move towards an unlikely championship victory, but also learn the values of being in a team, living the right way, courage and bravery, over simpler ideas like winning and losing,
As said this is a wonderful story of standing strong, protecting those in your team, and being a leader of a community that has values – rather than just shallow success. A great Christian football movie for the whole family and one that will move your heart.
Though this is totally not about football, it is about a great American sport, and that is close enough. Isn't it? Well we think so. But if you want baseball or football movies for Christians try the link below.
Documentary Christian Football Movies
Not all Christian football movies are told in stories. Some are real life and documented. Though sometimes the documentary lens may not be quite as exciting as the dramatic Christian movies, that doesn't mean they can't touch you, move you, and teach. In fact we could easily say that some of the most important Christian movies about football have been documentaries.
Not only do these Christian football movies hold thrills and great life lessons, they are also wonderful opportunities to record the great things that others have done in life and the field. Which is why the make such good faith based football movies for all those out there that care – and we know you do!
This is a great indepth look at football star Tim Tebow who was as famous for his courage in his faith as much as for football. In many ways Tebow is a great role model, not just as a sports star, but as a devout follower of Christ too. And as many who read this will realize, it is not necessarily that easy to do both with the fame around the game. Really a superb faith based Christian movie as it is about someone who stood by his values as a lifestyle.
This Christian movie about football is well made, and great for fans of the game, Christ, and of course Tebow. Suitable for anyone of any age, it is interesting and tells a great tale. Really great to hear the people talk about the man himself and what an inspiration he has been to others. For sure a Christian football movie that should be on every list of its type.
An important star! An important role model! And an important religious football movie that records what a man of faith and dedication can do with his life. Brilliant!
If you want faith based Christian movies like this then you should click on the link and see what is there!
When diagnosed with ALS, legendary football coach Jeremy Williams doesn't retire – instead he takes the Greenville Patriots high school team through to the state championships. The cameras follow Williams and the team on this real doco story of faith, leadership and football. A faith based football movie about someone who lived it!
It is hard to really appreciate what a special film this is. To be honest, it is one for when you are in a certain mood. If you are looking for a Christian movie about football where the player overcomes hardship to win the big game and the girl, then this may not be for you tonight. However, if you are looking for a striking true story, a great doco, and a Christian movie that tells a real tale of a true American Christian that stands for his community as a role model, well…look no further!
Simply a great one! We mean the man and the movie. If you like docos and you enjoy Christian football movies, then this is the one for you. Brilliant!
Want to watch religious football movies like this? Then just click the link below.
---
---
Why are faith based football movies special?
Faith based football movies are pretty special things. Whether new Christian football movies, or old school religious movies about football, they hold a special place in our hearts. This is because they combine two things together we all care about: Faith and Football.
Football is special as it is not just an important past time, it is also an important stage on which to base great stories. Christian movies with football as the theme tell us more than just about point scoring, but about ourselves as people and communities. It is where people can overcome demons, show courage, stand for their people, and do all manner of things that are great!
Then there is faith in movies. Obviously, we don't need to explain why faith is important – that is a given! But faith based football movies, and really Christian movies in general are things we need to cherish. There really aren't as many around as we would like, so it is central that you must support the industry the best you can. We need Christian movies about football to show our kids how to be good Christian people – not monsters and witches! So enjoy, watch and teach.
Are Religious Football Movies becoming more popular?
Yes. Yes they are. In fact, not just Christian football movies are becoming more popular, but actually Christian movies in general. That is because we are moving into the golden age of Christian cinema. There are now more Christian movies and TV shows being made than ever before. Isn't that amazing?
In these are the classic Christian football movies. The faith based football movies that tell great stories of overcoming issues, communities pulling together, and all the stuff that Christians love. It is a great time to be a Christian and a film fan!
Where to watch football faith movies like these?
Looking for somewhere to watch all the best Christian football movies? No problem! The best place to do this is at Crossflix Movies Online. You can join up for free and find some great Christian movies about football – as well as great Christian movies about all sorts. So, if you love movies and you love Jesus, you're all good to go! Great for the whole family.
---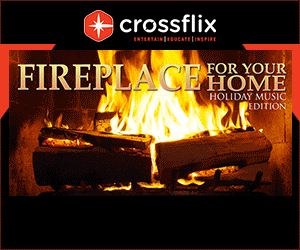 ---
Great Christian movies online!
Hopefully you have found some great Christian football movies on our list that you will enjoy. They are great movies! Why? Because being a Christian is a powerful thing. We are always being tested, our faith sustains us but always needs checking, and being a Christian is a way of finding glory. Which is why faith based football movies are great!
In this way football is also special. To be the best, to push through the pain, to drive yourself forward, to meet your challenges – this requires character. It is a micro-world, a representation of the battles that we face. This is why the classic football movie is perfect to reflect Christian values and the struggles that we face as individuals and communities. Plus football and being a Christian is just plain cool!
Anyway, our two cents.
Hope this list of movies has been helpful.
God bless.