If you are looking for comedy and want Christian values to go with it? Then our Christian Movies Comedy List is for you! We have listed every great comedy movie, along with reviews and links of where to watch them. So if you are keen to curl up and laugh your socks off, then you are in for a treat!
Christian Movies Comedy List
A town pastor loses sight of all that God has given him: a flock, friends, family, respect…he is truly blessed! Instead he looks to what he thinks his life is missing and dreaming of another life. But soon his actions as he tries to realise his goals effect others that he cares about and he is quickly reminded of what matters.
A funny and poignant story that has a message that we can all be reminded of from time to time.
Find comedies like this and other FREE Christian Movies Online here
A great Christian comedy movie following a white lady who takes on a job at an African American company. A hilarious story of creating understanding as relationships are created as they awkwardly navigate cultural differences. Told through the shared faith they hold in common, this odd tale of new beginnings is one that will make you laugh.
Find comedies like this and other FREE Christian Movies Online here
Looking for Christian comedies tonight?
If you are looking for Christian comedies you can watch tonight, then your best bet is Crossflix digital streaming network. These guys have all the best Christian movies you can find – those that affirm your faith, excite you, move you, and of course…make you laugh. So if you are looking for free Christian movies online, then check these guys out: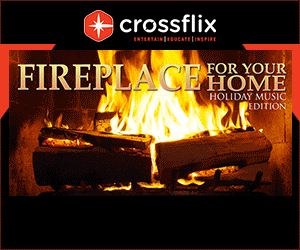 Are Christian comedies funny?
The short answer? Yes! But we can see why people ask. As a rule, Christian comedies have hardly been a mainstay for entertainment over the years. That is true of most Christian movies too, but comedies were rare or far between. But that was before the Christian movie revolution.
Over the last decade we have seen a real rush of Christian movies being created, especially with the advent of special production and streaming companies growing and starting to pump out some genuinely quality content – and with some quantity behind them too! This is start of real growth in Christian cinema.
Why is this important? Well, at Heavenly Art, we strongly believe it is our duty to spread the word of God. This should be in daily life, but should also be present in every type of art form – and this includes movies. The benefits? We can spread the word of God, but also affirm our values. Meaning we can strengthen ourselves and our communities without having to watch things that are bad for us – or our family. And this is especially true of comedy!
That's our two cents.
Amen